The New Jersey Eye Center offers a complete range of eye care services all under one roof. Since our foundation in 1967, by the esteemed Dr. Joseph Dello Russo, we've helped thousands of patients with their vision needs. From cataracts, glaucoma, corneal diseases, and retinal disorders to regular eye tests and contact lens fittings, our services run the full spectrum. The New Jersey Eye Center really is your one-stop shop for eye care.
The health of your eyes is our top priority and we believe the safety of your eyes should never be left to chance. We care about our clients and do everything we can to treat symptoms, diagnose underlying cause, heal eyes, and protect your vision. Our dedicated team of specialists is committed to ensuring your eyes are the healthiest they can be.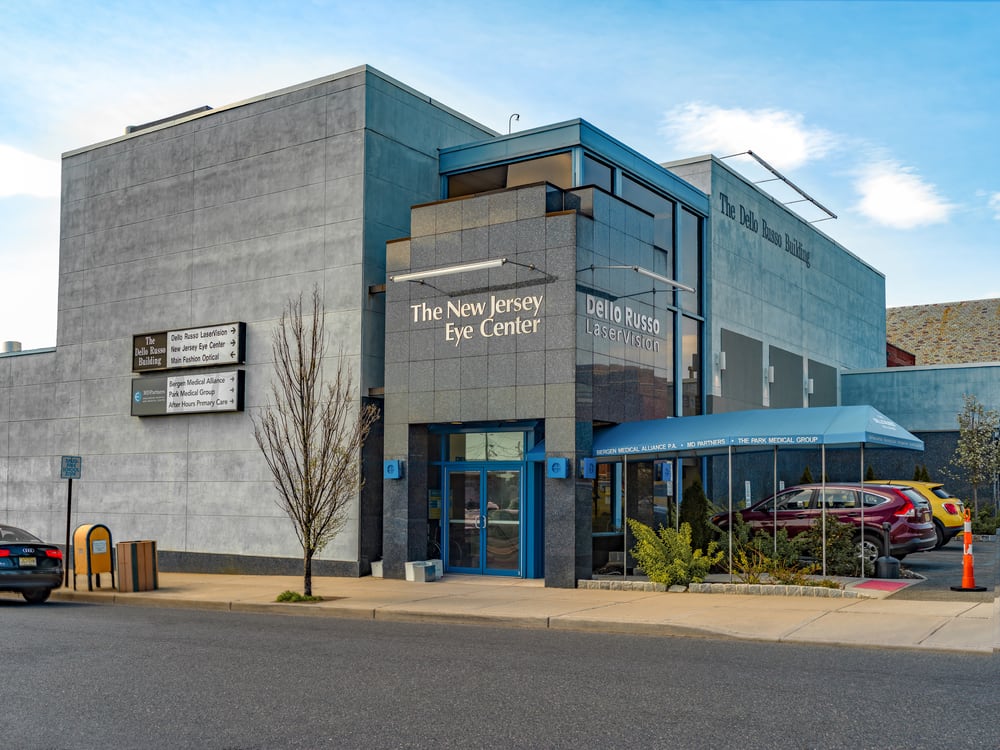 Eye surgery center
For more than 40 years, NJEC has been at the forefront of eye surgery. We've carried out over 50,000 eye operations and procedures.  Our facilities in Bergenfield and Passaic are each equipped with state-of-the-art equipment. From traditional surgical methods to the latest advances in laser treatments, we restore and improve our clients' vision.
We offer:
Our eye surgery center is constantly embracing new technologies as they're being developed. In fact, our founders have been at the forefront of PRK and LASIK technologies since their inception.
We can also help you out with the more common, but no less important, aspects of eye care. This included the with the Lipiflow procedure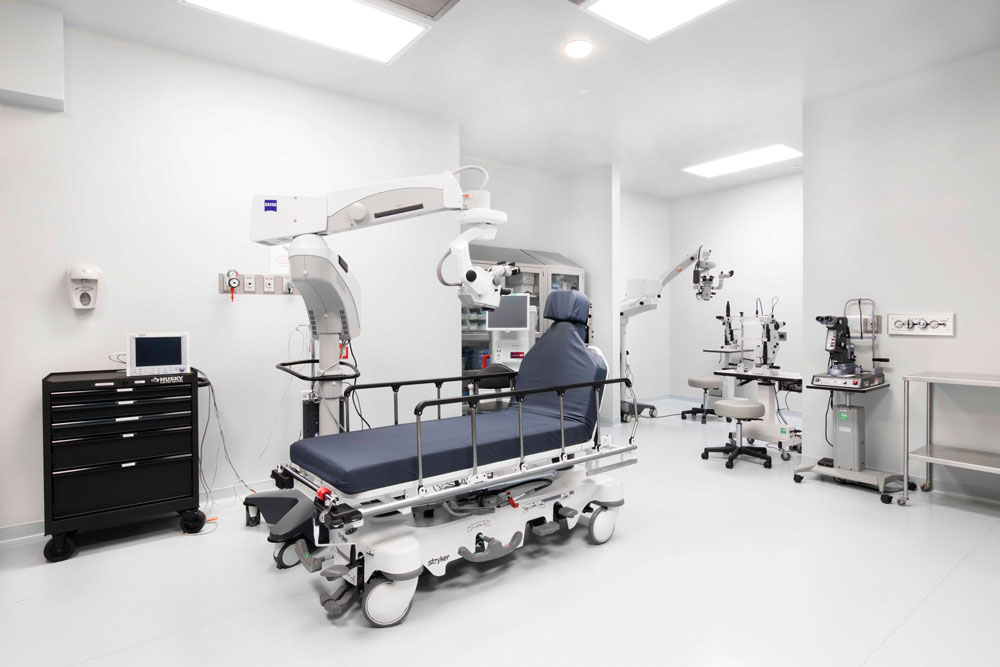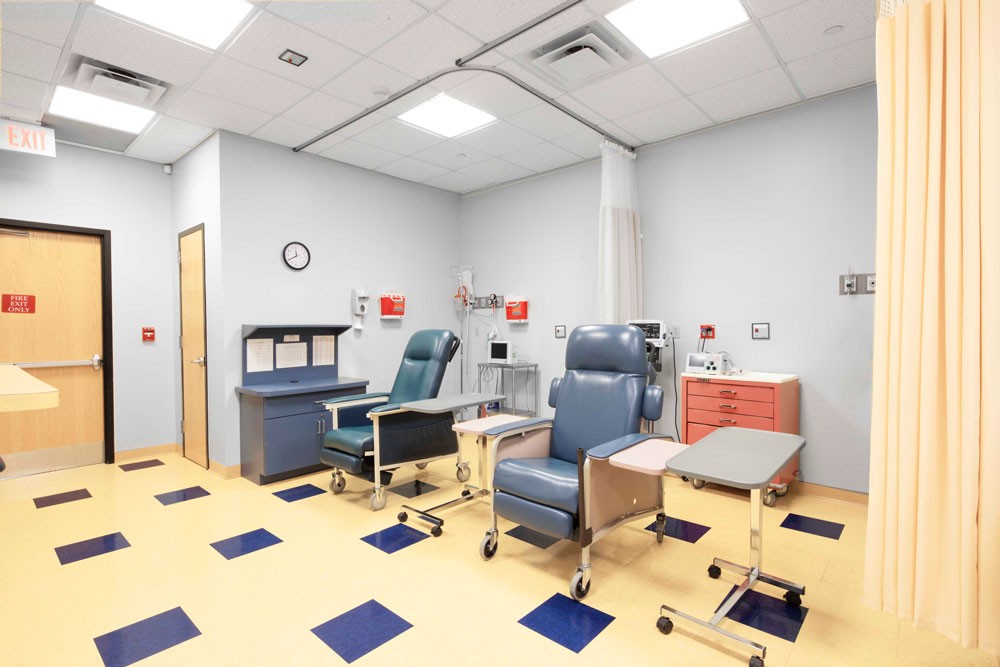 Our doctors
At NJEC, our doctors are at the heart of our practice. Dr. Joseph Dello Russo brought together eye doctors specializing in different fields including cataract surgery, retinal issues, glaucoma, and diabetic vision treatment. This allowed him to pioneer the total eye care concept in 1970.
This dedication to providing total eye care has carried through to the present. Since the 70s, NJEC continues to employ highly skilled, highly educated, and experienced ophthalmologists and optometrists.
Dr. James Dello Russo followed in his father's footsteps and now manages NJEC, heading up a team that still specializes in all the different main branches of eye care. Together we have the knowledge and expertise to fulfill all our eye center patients' needs.
Every patient receives personalized service. And our doctors are happy to spend time discussing treatment options in detail and answering any questions you may have. They are backed up by an equally dedicated group of support staff. Our multilingual and culturally aware team ensures that all our patients feel comfortable no matter what their ethnic background.
Walk-ins are welcome
People lead very busy lives and we understand it's not always possible to book an appointment in advance. Family and work commitments change, meaning keeping to a schedule can be hard. But at NJEC, your eye health is our number one priority. That's why we happily welcome you to drop in whenever you have the time.
Our eye specialists are on-site during working hours to carry out eye examinations at your convenience. Simply walk in and speak with our friendly receptionists and they will organize everything for you. Even without an appointment, you will still receive the high-quality service that all our clients receive.
We also have a full walk-in optometry clinic at our Bergenfield eye center site. They stock a wide range of frames, designer eyewear, and sunglasses. Drop in and see all we have on offer.
Testimonials
NJEC has a track record of providing first-class eye care. But don't just take our word for it. Our clientele is not just from the Northeast region, either. People travel from much farther afield for consultations with our excellent doctors and eye specialists. Read what some of our satisfied clients have to say about their procedures and our staff.
Insurance
Most regular health insurance policies protect you against unexpected or sudden eye disease or injury. Yet the price of routine eye tests and prescriptions is a concern for many households. Vision insurance can help to lower these annual expenses. It covers these and other vision-related services at a reduced cost.
As a provider of both routine and medical eye care, NJEC accepts a wide range of different insurance plans. See a full list of the health and vision insurances our eye center accepts here. If your plan is not listed or if you have any questions, please get in touch with us and we'll be happy to assist.
Patient forms
Advances in technology means many systems are now computerized. Yet paperwork is still an important part of everyday life. At NJEC, it's no different. Before you come in to see us, you may be required to complete certain forms. If you're a new patient, completing the 'NJEC New Patient Information' form will speed up the registration process when you arrive for your appointment.
Filling in the 'Refraction Coverage and Consent' form prior to your eye test means the examination will take less time. Printing off and reading the 'Contact Lens Policy Form' will give you all the pricing information prior to your arrival.
Our patient forms are available to download and print off in both English and Spanish for your convenience.
Gallery
We can tell you all about the facilities on offer at the NJEC. But being able to see them for yourself always gives a better idea of what our eye center provides. Check out our gallery with photos of the reception area and our offices containing the all the latest equipment. There are even pictures of our friendly doctors hard at work.
If you are looking for a team who are passionate about eye health and top-quality service, the New Jersey Eye Center is the place for you. We are proud to offer such a wide range of surgical and non-surgical services and procedures. Whether you need an updated prescription, your annual eye test, or cataract surgery, you can trust us to provide the best possible care. Book an appointment, contact us, or drop in today and let us look after all your vision needs in our eye center.