Dr. James Dello Russo
Managing Director
Dr. James Dello Russo is an experienced optometrist at the New Jersey Eye Care Center. He believes it's really important to get to know each individual patient's concerns. He likes to sit down with you, discuss treatment options, and answer any questions. This aids diagnosis and treatment. Dr. Dello Russo did his Bachelor's at Lehigh University, became a Doctor of Optometry at New England College of Optometry and did a fellowship at the New Jersey Eye Center. Dr. Dello Russo is a member of the New Jersey Society of Optometric Physicians. He speaks English and Spanish.
Dr. Alain Bauza
Comprehensive Ophthalmologist
Dr. Alain Michael Bauza joined the New Jersey Eye Center as a Comprehensive Ophthalmologist and Surgeon in December 2017.
Dr. Bauza has a B.A. in Genetics from Rutgers University, and an M.D. from New Jersey Medical School. From 2012-2013 he did a Transitional Year Internship at Christiana Care Health System in Delaware. He completed his ophthalmology residency training at Boston University Medical Center from 2013-2016, where he also served as Chief Resident for the Department of Ophthalmology.
Dr. Bauza is certified by the American Board of Ophthalmology. His specialisms are cataract surgery, pterygium surgery, diabetic screening, and glaucoma medical management.
Dr. Bauza was born in New Jersey. He is a first generation Cuban American and speaks fluent Spanish.
Dr. Lauren A. Kallina
Retina Specialist and Surgeon
With 19 years experience behind her, Dr. Lauren A. Kallina became a member of our team in 2016 as a Retina Specialist and Surgeon.
Dr. Kallina speaks English and Spanish fluently and is well able to converse in French and Italian.She gained a Bachelor of Science degree at Georgetown University in 1988 and a Medical Doctorate in 1992.  She followed this up with residency training at the prestigious New York Eye and Ear Infirmary from 1993 to 1996. Once she had graduated as a Clinical Associate Professor, she further boosted her expertise at the New York Eye and Ear Infirmary weekly Retina Clinic resident doctors in training.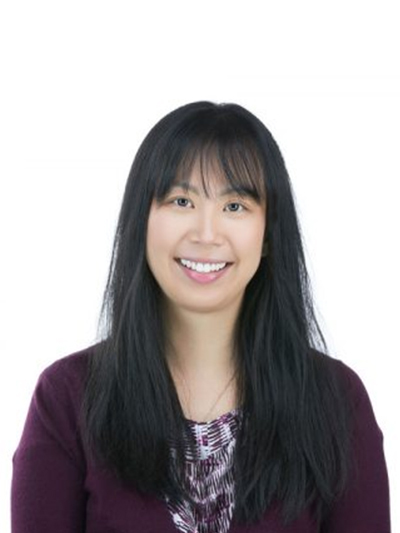 Dr. Jing Jing Feng
Ophthalmologist, Cataract and Refractive Surgeon
Dr. Jing Jing Feng grew up in Matawan, New Jersey. Prior to joining in The New Jersey Eye Center in February 2019, she worked for several years in private practices in NJ. Dr. Feng attended The College of New Jersey and completed her ophthalmologist training at Rutgers New Jersey Medical School. Her residency was at North Shore – Long Island Jewish Medical Center.
Her daily work includes LASIK and cataract surgeries, treating patients with glaucoma, routine check-ups with diabetic and hypertensive patients, and a full range of major and minor ophthalmology procedures.
Dr. Feng believes in compassionate care and teamwork. She practices in our Bergenfield location.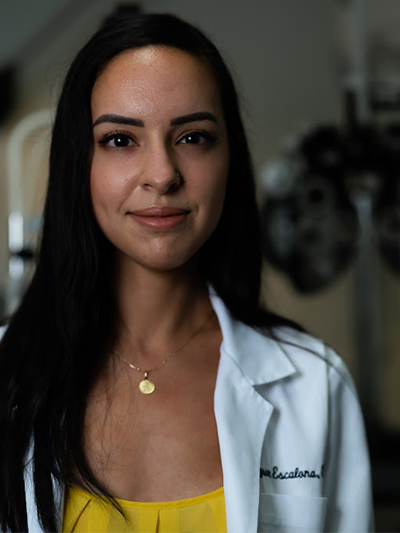 Dr. Alyson Escalona
Optometrist
Dr. Escalona is a board-certified optometric physician. She is a native of Bergen County and graduated from Rutgers University and received her Doctor of Optometry degree from Pennsylvania College of Optometry at Salus University. She treats and manages a variety of ocular diseases including glaucoma, diseases of cornea, anterior segment pathology, and can perform comprehensive exams including contact lens fittings. Dr. Escalona treats children over the age of 5 as well adult patients.
Dr. Escalona completed her training West Point Military Hospital, Hudson Valley Veterans Hospital, as well as several private MD/OD practices within New Jersey. Dr. Escalona speaks fluent Spanish and English and practices in our Passaic and Bergenfield locations.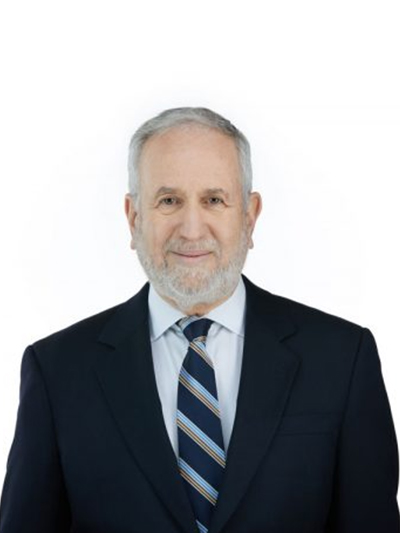 Dr. Steven Zalaznick
Optometrist
Dr. Steven Zalaznick has been an optometrist for 41 years. He believes that optometry is not only about making sure the patients' eyes are healthy and that they can see clearly. It is also about listening to the patient and understanding their problems and their visual needs.
Apart from providing a full range of eye care to patients, Dr. Zalaznick has been involved in the Eye Care Unit for the Dr. Almanzar Foundation for 12 years. The foundation provides eye care services and corrective glasses to people in need in the Dominican Republic.
A native New Yorker, he lost his NYC practice in 9/11. Dr. Zalaznick accepts all major vision plans and practices in our Passaic location.